HEART AND SOUL, CLUB, SOUL AND PARTY ANTHEMS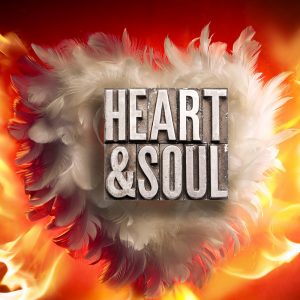 Saturday 25th January – Heart and Soul: Club Party & Soul Classics – £38
Saturday 14th – Heart & Soul's Club, Soul and Party Anthems – £39.50
Saturday 30th May – Heart & Soul Club, Soul & Party Anthems – £39.50
Saturday 4th July – Heart & Soul club, Soul & Party Anthems – £39.50
Saturday 12th September – Heart and Soul's Club, Soul & Party Anthems -£39.50

Heart & Soul is a dynamic combination of Diane Horan Hill's velvet lined powerful voice with Miles Elliot's chocolatey smooth and emotive tone.

Whether your musical taste is spine-tingling ballads, 60's Motown and Soul, 70's disco, 80's pop and dance as well as current day melodic house or a party classic, Heart & Soul will deliver a show for you that you won't forget.

This is one of our best nights and you are sure to be entertained by one of the industries leading soulful duo's, don't miss out.

Includes Entertainment, 3-course meal and Disco 'till late.